LAUSD Construction Projects Create Huge Benefit for Small Businesses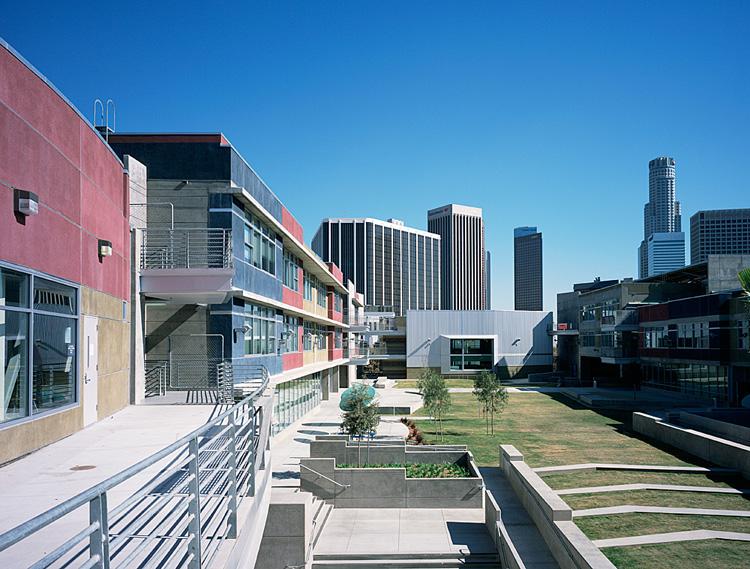 48% of LAUSD Construction Dollars Went to Small and Disadvantaged Businesses


Hi all,
We are pleased to release a new report, Project Labor Agreements: Pathways to Business Ownership and Workforce Development in Los Angeles. California Construction Academy at the UCLA Labor Center evaluated construction projects under Los Angeles Unified School District's (LAUSD) Project Stabilization Agreement (PSA) (2003-2011). Our research found that LAUSD's construction projects had remarkable outcomes for small business contractors.
Some key findings:
· 48% of construction project dollars went to small and disadvantaged businesses, far surpassing LAUSD's 25% goal.
· Out of a total of $8.68 billion that LAUSD spent on construction projects, $4.15 billion went to small and disadvantaged businesses.
· Out of 496 total prime contractors, 219 prime contractors were small business enterprises (SBEs). 1,194 subcontractors were SBEs out of 4,773 total subcontractors.
· These projects also created large numbers of local jobs with family sustaining wages and benefits. Construction projects under the LAUSD PSA employed a total of 96,000 workers who gained an aggregate of $1.46 billion in wages. 41% of these workers live in target zip codes local to LAUSD districts, and 68% of these workers live in Los Angeles County.
Feel free to contact us with questions and media inquiries at 213-375-4841.

Thanks,

Daniel Villao
Statewide Director
California Construction Academy
UCLA Downtown Labor Center